Transmission Rebuild


I ended up dropping the money on a Quaife QDH3Y limited slip differential to drop into the car. It cost about $930 shipped direct from Quaife in the UK. All the US resellers had big markups on the diff. Quaife's website makes it look questionable as to whether it's actually in stock or not, but they shipped it relatively fast.
The rest of the transmission looked great inside. I had some difficulties finding the correct axle seals for the male axles vs the female axles that I had but otherwise everything came apart and went together as expected. Gave it a fresh coat of paint as well since I didn't do that the first go around.

Autocross testing


Decided to test out the repaired transmission with an autocross at Atlanta Motorsports Park. Seems to work great! It's definitely a little less noisy than the last OBX one. Hoping this one lasts for quite a while. The car definitely needs some driving improvements on a tight autocross like this. Boost lag is extremely noticable and the braking for such a light car is underwhelming due to the forward bias.
My friend is now the caretaker of the Wreck Racing E28 BMW we built in college and it made an appearance at the autocross as well. Man it's fast!
My company Ampere EV had our electric DeLorean serving as the pace car and it participated in the autocross as well. About dead even times with my 818 on the small autocross course.

Misc Fixes


The car is already back apart and on jackstands to go through and fix a few more issues I've had.


Fuel filler neck seems to leak fuel in hard right turns with a full tank. I think just some hose clamp adjustment at the gas cap is needed.
Front door gap panels need to be made for water resistance.
Cleaning up the rear body seams and front fender mold lines to get the car to "10 footer" level appearance. Lot of work for somewhat small results!
Replacing the rear hatch struts with 40lb ones. The 30lb ones provided by FFR don't quite hold it up and it has been a nuisance.
3D printing a new intake mount, maybe with an airbox to come later.
Clutch doesn't quite want to bleed right, not sure if the reservoir is clogged/bad master or if the pedal just needs further adjustment. It simply doesn't suck in new fluid when trying to bleed it.

Ampere EV

The EV conversion system start-up is coming along well! Continues to take a lot of my time off of things like 818 work, but we're nearing the end of development of our V1 system and it's shipping out to customers now. Our product is a fully integrated EV drivetrain that includes everything except for vehicle-specific mounting solutions. Our development and show vehicle is a 1982 DeLorean DMC-12 we have converted with the full suite of products such as air conditioning, power steering, fast charging, etc in addition to our standard battery modules, controllers, and display products.
The Ampere EV Delorean "Ampere One"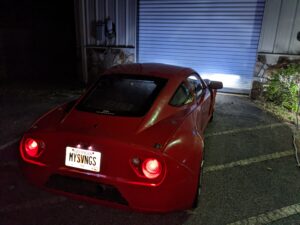 July 2022 Update: Transmission Fixed and Autocross Testing http://www.818coupe.com/wp-content/uploads/2022/07/20220618_195625.mp4http://www.818coupe.com/wp-content/uploads/2022/07/20220618_202336.mp4 Transmission...
Read More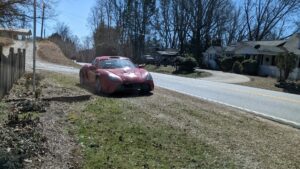 Elementor #2272 It been a long time since my last...
Read More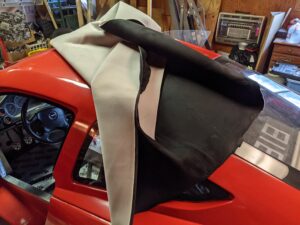 Resuming Work and Interior Finishing Previous Next After a very...
Read More