It been a long time since my last update! Some general info here:

The car now lives my startup's headquarters in Dawsonville, GA. Way more space, just no more time!
I've put about 5,000 miles on the car including a couple track days and autocrosses.
Pretty much nothing else has changed (besides what's below…)! I've just been driving it on occasion.

Transmission Failure 🙁

While cruising around in North Georgia with some friends, I suddenly lost any drive after a downshift. 5 hours, and one tow, later I was able to easily diagnose the issue. The output of my OBX differential had sheared off on the drivers side – meaning the diff was free to spin as it pleased without providing any torque to the other wheel.
Some background here: The transmission in my car is a frankenstein monster that I put together because I was on a college budget and wanted an LSD. Due to a series of unfortunate events I had two separate broken tranmissions (thankfully in different ways). I cobbled the gearset from one with the case, ring, and pinion from the other to make one transmission. I added to this an Ebay-special OBX helical limited slip differential because I could not afford the Cusco unit at the time and honestly I preferred to have a helical anyways. I had initially expected that something with my rebuild had failed but this turned out not to be the case.
What this means for me:

Replacing the differential requires fully removing the transmission and taking it apart – not a quick job.
My "ideal" fix would be to find one of the rare JDM 5-speeds with a front LSD from the factory. These go for about $700-$800 dollars and would drop right in. They have a helical differential in them but I'm not sure from who.
If I cannot find a unicorn transmission I can either spend $900 on a Cusco clutch-type differential or I can throw a cheap/free open diff in a call it a day while I wait for the time or money to have something better.

I will certainly fix it eventually, but tbd on when and how it will get fixed. There are numerous other things on the car I need to fix or finish such as the door sealing, bodywork edges, and fuel tank venting. These may or may not get wrapped into a "Phase 2" of the build.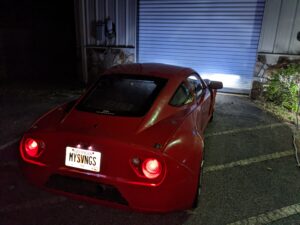 July 2022 Update: Transmission Fixed and Autocross Testing http://www.818coupe.com/wp-content/uploads/2022/07/20220618_195625.mp4http://www.818coupe.com/wp-content/uploads/2022/07/20220618_202336.mp4 Transmission...
Read More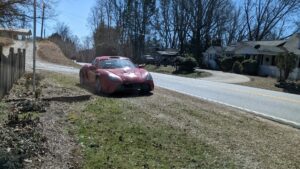 Elementor #2272 It been a long time since my last...
Read More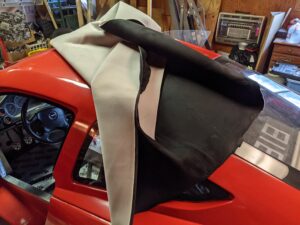 Resuming Work and Interior Finishing Previous Next After a very...
Read More